E-Tap Seminar 2017
European Tap-guitar seminar
When: Monday 17 to Sunday 23 July 2016
Where : Libramont – Belgium
Organisers: Académie d'été de Wallonie and Clic Music
The Teachers:
Guest Teacher: Kai Kurosawa (Japan, US)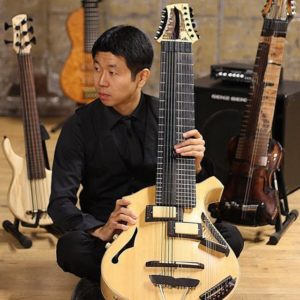 Guest teacher : Stefan Huth from Germany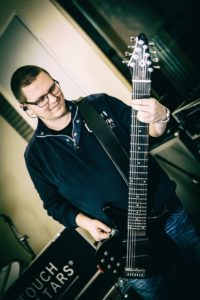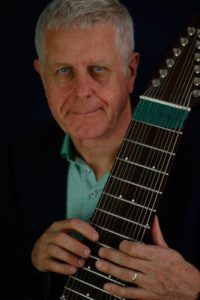 Topics of this 2017 session:
Daniel Schell's topics:
– General tapping techniques: fingering on various boards (including the guitar)  and tunings ( 4ths, 5ths, crafty)
-Harmony: Traditional, jazz and new chord changes. We shall continue the chords studies which we started last year.
Watch the scores of "Spring Comes" and Blue E-Tap.
"Minor 8"
– Rhythmics: Even and uneven metrics: Using such meters as 4/4 , 5/8 and 7/8 and alternating them.
– Creating interesting rhytms and lines on those meters and others
– Multi motive improvisation: one different motive in each hand.
Kai Kurosawa
Kai teaches and plays in US and Japan. After completing  musical studies in classical and jazz guitar, he taps on an uncrossed tuning, with the bass side fretless . Kai covers jazz, contemporary and his own original music. His style is innovative and highly personal.
Stefan Huth
His roots are based in progressive rock and heavy metal. Through the years he learned and played world music. Playing in several jazz/fusion bands he also did progressive rock/neo classic arrangements for orchestra. All these musical influences are part of Stefans projects always honoring his rock music roots. Stefan uses the Touchguitar U8 as a tools to write and arrange music using several techniques. His current projects range from classic heavy rock through progressive and post rock to modern neo classical and he is alway working on several musical collaborations for improvisations.
AKDT
Académie Internationale d'été de Wallonie
Avenue Herbofin 39
B-6800 LIBRAMONT
Belgium
(Map)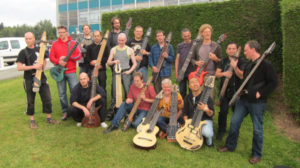 In collaboration with "AKDT"
www.akdt.be
Académie Internationale d'Eté de Wallonie.